The government has determined the areas of support for farms and cooperatives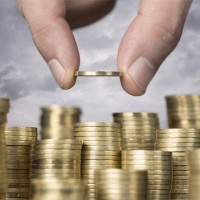 The government has determined the areas of support for farms and cooperatives
April 22, 2020 The government has identified areas of support for farms and cooperatives. This was announced on his Facebook page by Taras Vysotsky, Deputy Minister of Economic Development, Trade and Agriculture of Ukraine, writes agronews.ua .

State support will be implemented in the following areas:

1) subsidy for keeping 5 cows of dairy products;

2) budget subsidy per unit of cultivated land (1 hectare) for newly created FG, which will be provided to them for agricultural activities;

3) partial reimbursement of costs associated with the provision of advisory services;

4) reimbursement to agricultural service cooperatives of 70% of the value (excluding VAT) of both purchased machinery and equipment and financed by a bank loan.

This program to support primarily small and medium-sized farmers will create new agricultural processing entities and increase the number of employed rural population, noted Vysotsky.

I invite you to apply! Vysotsky stressed.
More will be available on April 23, 2020 at 13:00 15:00 during the third Agropolitical Forum from the Agro-Food Council and the All-Ukrainian Congress of Farmers: State support for the agricultural sector 2020.

During the forum, representatives of the Ministry of Economic Development will present the programs of State Support 2020 in each of the areas.

We invite everyone interested to participate by viewing and asking questions (live comments) at the following links:
Facebook : https://www.facebook.com / agronewsukraine / posts / 3033770016681002
YouTube : https://youtu.be/66eQKsrPjMI