Modernization of the grain seeder SZF 4000-V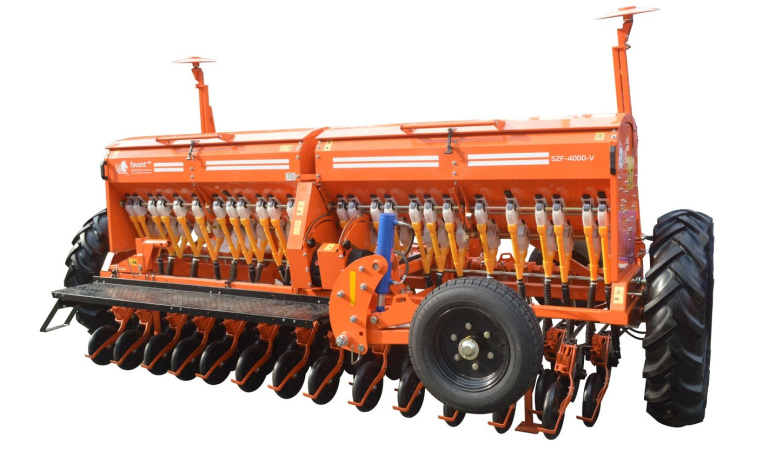 Modernization of the grain seeder SZF 4000-V
Designed for row sowing (wheat, rye, barley, oats), legumes (peas, beans, soybeans, chickpeas), small seed crops (rapeseed, mustard, flax) loose and medium loose grass seeds with simultaneous application of mineral fertilizers.

Seeding device


The grain unit has a three-level toothed coil, which ensures uninterrupted supply of seed to the working body of the seeder.
The pin coil is designed for sowing small-seeded crops, as well as sowing loose and medium-sized grass seeds.
Existence of a viewing window allows to carry out visual control of seeding process.
Seeding devices are made of polymeric materials - this eliminates the possibility of corrosion and increases their service life.


Additional regulation of the supply of seed and mineral fertilizers is carried out with the help of dampers.

The variator is a stepless gearbox that provides fast adjustment of seeding rates in the range:
- for seeds from 0.8 to 480 kg / ha.
- for fertilizers from 25 to 200 kg / ha.


The brand of the manufacturer - protection against forgery, quality assurance.

The seeder can be equipped with:
- fingers with harrows (work at high soil moisture). They have two positions for adjustment. (A photo)
- kochuvalny skating rinks.

The unified design of the unit "coulter - roaming roller" allows you to adjust the coulter to the applied depth with an interval of 1 cm.